Christmas 2022 Celebrations in Patna, Bihar
Christmas 2022 Patna Bihar: Demand of chocolate and Christmas cake on rise due to Christmas and New Year 2023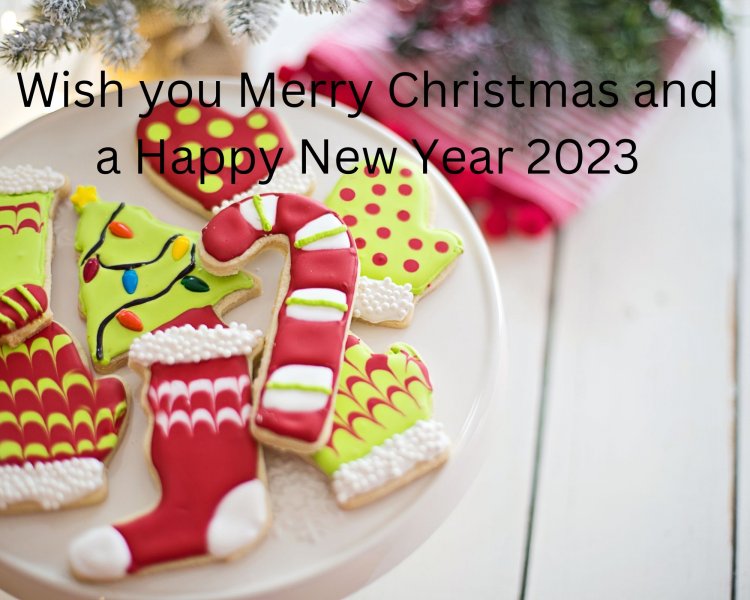 Merry Christmas to you
Christmas 2022 in Patna, Bihar
Christmas Patna Bihar: Demand of chocolate and Christmas cake on rise due to Christmas and New Year 2023
Christmas is a significant occasion around the world and in India also. The Christmas is one the major festival around the globe celebrated by Christian's.
Christmas trees, cakes chocolates and parties are planned before a month so that nothing can come in between the celebrations.
In India the Christmas is celebrated in Kerala, Goa, and Meghalaya and in all the major cities.
Celebration of Christmas in Patna
The Bihar government has sharp focus on the festival tourism; several majors are being taken to increase the visitors during the festival season. Preparation at various levels is on the way decoration of Churches, Public Places and other tourist spot can be seen easily in Patna. Market and malls are decorated with colourful lights to welcome New Year 2023 and Christmas.
Significance of Christmas
Christmas is observed to remember the birth of Jesus Christ. Christians believe that Jesus Christ is the son of god. The word Christmas means the "feast day of Christ". This is an annual festival and observed on 25th December every year. The people around the globe offer prayer in church's on this day.
Christmas parties are organised and gifts and chocolates are exchanged by the people on this day. Christmas tree is decorated with lights and bells. And out of this the most important thing is the Christmas cake.
Things to do on Christmas 2022
· The most important thing is to offer prayer at church so the first and the most important thing in to do list is to offer prayer.
· Buy gifts for loved ones or take your family for shopping at various shopping venues across Patna.
· Select a good cake for your family so that celebrations can be doubled with, Pineapple, vanilla or black forest flavours with special Christmas toppings.
· You can also visit Patna Zoo with your family on New Year and Christmas.
If you are planning your Christmas at home then you should try this cake recipe-
How to make Christmas cake at home for 4 servings
There are five simple steps to bake a simple cake at home
Ingredients for the simple cake
· 3 cup all purpose flour
· 4 egg
· 2 teaspoon baking soda
· 2 teaspoon vanilla essence
· 1 1/2 cup powdered sugar
· 1 cup butter
· 1 cup milk
Step 1 Cream together butter-sugar and then blend with beaten eggs
Making a homemade simple sponge cake is quiet easy. Begin by mixing sugar and butter together. stir well until light and fluffy batter is achieved with a manual stirrer. Add the beaten eggs and stir well. stir further so that the mixture turns white and creamy
Step 2 Combine flour mix and beaten eggs
Mix together the all-purpose flour and baking soda. It is done to evenly distribute the baking soda in flour. Add this to the egg mixture gradually. If required, add a little milk and mix till the batter is fluffy and soft. . Add vanilla essence and blend well. Vanilla essence is important to camouflage the smell of eggs and to make the cake taste delicious.
Step 3 Bake the cake as per your convenience for 35 to 45 minute's
Take a baking tin to cook the cake and grease it well using some butter or cooking spray. Then, sprinkle some all-purpose flour on it. It will prevent the cake from sticking to the vessel base. You can also line it with butter paper so that when the cake is baked, it can be taken out easily. Pour the prepared cake batter into the prepared tin and place it on a stand in a pressure cooker. Do not add water to the cooker and ensure that the tin does not touch the base of the cooker. You can also keep the baking dish on an inverted steel plate. Increase the flame and pressure cook for two minutes. Now, remove the whistle and cook on low flame for 35-40 minutes. If you are using an electric oven, cook at 180 degrees for 30-35 minutes.
Step 4 Check with a knife or skewer if it is cooked and serve
Insert a knife or a metal skewer into the cake and if it comes out clean, then the cake is ready. Remove from the oven/cooker and allow cooling on a wire rack. This cooling process is done so that the cake doesn't break down in between and comes out nice and clean. Once cooled enough, turn the cake tin upside down to remove the cake. You can also use the butter paper to lift off the cake, but you have to be a pro to make it happen quickly as it can also break the cake. So, it's better to turn the tin upside down for a better cake. Before decorating, cut an even slice of the cake from the top to prevent any doomed top. But make sure you do this step when the cake is still warm and not completely cold. Now, take some whipping cream and line the cake with it evenly and scrape any extra cream. Once done, you can use cherries to decorate the cake or even tutti-frutti, it completely depends on your choice. The cake is ready now.
Step 5 How to make whipping cream
To make whipping cream for a cake at home, all you need is a mixing bowl, some heavy whipping cream, powdered sugar, vanilla extract and an electric mixer. Take the bowl and add heavy whipping cream in it along with powdered sugar and vanilla extract in it. Whip them all together at medium-high speed. One must understand here that it should not be overdone. If the cream comes out grainy and curdled, it's a hint that you have over-whipped the cream. The soft whipping cream will be done in a few minutes, say about 2-3 minutes. Make sure to stop in between and check the consistency of the whipping cream. The perfect whipping cream will have a sturdy peak in it when lifted off. It should not be too soft or liquidly, and curdled or heavy. Once done, you can transfer in a cone as well to decorate your cake.
In the end we wish you merry Christmas and a happy New Year 2023