Begusarai is the industrial capital of Bihar. It is one of the 38 districts in Bihar, and also known as the Leningrad of Bihar. Begusarai town is the administrative headquarters of Begusarai district and municipal corporations. Begusarai is situated on the bank of Ganga River. Begusarai lies in north Bihar and enjoys its boundary with Munger, Khagariya, Patna and Samastipur.
History of Begusarai
Begusarai holds an important position in the north of Bihar. Begusarai was established in 1870 when it came into existence as a sub division of Munger. In 1872 it was recognized as a district. Begusarai town is the administrative headquarter of Begusarai district.
Begusarai has been an important hub for trade and transportation. The city is located on the banks of the Ganges River, which has been a major transportation route for centuries. In addition, the city is home to a number of rail and road links, which have helped to make it a major transportation hub.
Shri Ram Dhari Singh Dinkar is the famous poet from the District Begusarai. The birthplace of Shri Ram Dhari Singh Dinkar district is Begusarai when Begusarai was a part of "Munger" Divison.
How Begusarai got its name?
As an old saying goes, the name of the district apparently comes from "Begum" (queen) and "Sarai" (inn). The Begum of Bhagalpur used to visit " Simaria Ghat" (holy place on the banks of the Ganges) for a month of pilgrimage, which later took to the slang of Begusarai.
Where is Begusarai situated?
Geography of Begusarai district
Begusarai district occupies an area of 1918 square kilometers. The district lies on the northern bank of the river Ganges. The Begusarai district is a part of Munger division. It is located at latitudes 25 degree 15-minute NORTH to 25-degree 45-minute NORTH and longitude 85-degree 45-minute EAST to 86-degree 36-minute EAST. It is bounded on the north by Samastipur , on the south by the Ganga and the Lakhisarai district, on the east by Khagaria and Munger and on the west by Samastipur and Patna district.
District Begusarai lies in the middle part of the NORTH GANGA PLAIN. In general, it is low flying FV flat terrain (MSL 45m-32m) having a southerly to southeasterly slope. This factor governs the flow of streams. Geomorphologic ally it is a part of the Gandak-Kosi in relief. The southern part of the district, except those of low-lying flood plains of Ganges, appears to be elevated landmass when Compared to the adjoining district of Khagaria and Samastipur. Hence, being a safer destination amidst the flood Drained region, it supports human activity in a better way. The district is drained by a number of rivers viz. Ganges, Burhi Gandak, Bagmati and Balan rivers and in addition, small rivulets, Dhars ,Nalas which are originated locally and preserve rain water, mark the landscape.
Where is Begusarai Airport?
Begusarai Airport is not a developed Airport but has an airstrip situated in Ulao Begusarai.
Begusarai Railway Station
Begusarai railway station is operated under Sonpur division of east central railway. The station code of Begusarai railway station is BGS. There are several trains for different locations of India and Bihar. The Begusarai is a developing Town and the railway station is also under development. Barauni (BJU) is the second big station in Begusarai which is also a big station and several trains are operated from this station to connect various parts of Bihar and India.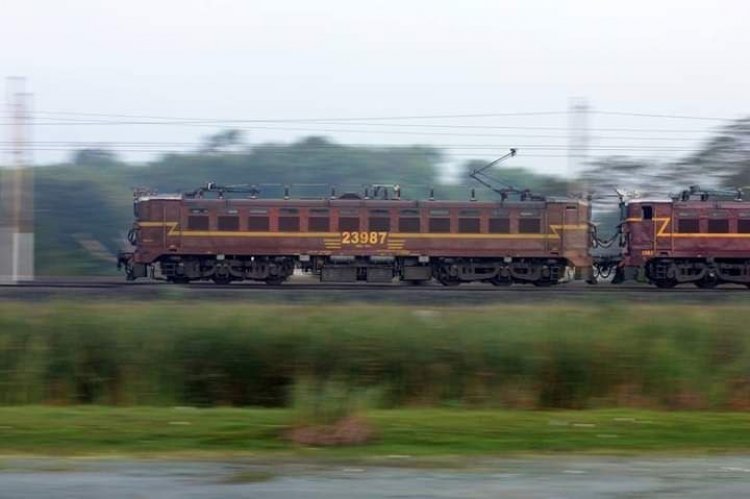 What is the famous food of Begusarai?
The most famous food of Begusarai is "Mal Poowa" and "Litti chowkha", several other traditional dishes are prepared on various occasions, such as "Thekuwa" and "Long Latta". You can also try Chura Dahi if you visit Begusarai in Bihar.
Agriculture in Begusarai
The Begusarai has very fertile land and all-season irrigation is available due to various rivers and rivers. The underground water reserve is at a very good level.
There are several crops which are grown in this area some of the major crops are
· Maize
· Rice
· Wheat
· Pulses
· Sugarcane
· Sunflower
· Millet
· Vegetables
· Mango
· Lichi
· Wood apple
· Potatoes
· Green vegetable
· Sweet potatoes'
· Guavas
· Cash crops
· Flowers
Tourist spot in Begusarai
Kabar lake and bird sanctuary
Kabar Lake is Asia's biggest fresh water lake where you can find birds coming from the colder regions. There is an ancient temple also which is famous in Bihar. Jai Mangla temple is situated in the middle of a bird sanctuary.
Naulakha Temple
Naulakha temple is a very big temple in Begusarai district. You can visit this temple easily if you visit Begusarai. The temple is around 2.5km from the Begusarai railway station.
Administrative set up
The district has 05 number of divisions, 18 blocks, having 257 Panchayats with 1229 revenue villages to administer properly
District at a glance
Sr. No.

Particular

Year

Unit

Statistics

1

(A)

Geographical Data

i) Latitude

Degree

&Min.

25.15-25.45N

ii) Longitude

-do-

85.45-86.36E

iii) Geographical Area

2011

Sq.km

1918

(B)

Administrative Units

i) Sub Divisions

2011

Nos.

05

ii) Tehsils

2011

Nos.

18

iii) Sub-Tehsil

-

-do-

-

iv) Patwari Circle

2010-11

-do-

-

v) Panchayat

Simitis/Nyya Panchayat

2010-11

-do-

257

vi)Nagar Nigam

-

-

1

vii) Nagar Palika

2009-10

Nos.

viii) Gram Panchayats

2010-11

Nos.

257

xi) Revenue villages

1229

x) Assembly Area

2011-12

Nos.

1MP+7 MLA+3MLC

2.

Population (2011) 2954367

(A)

Sex-wise

i) Male

2011

Nos.

1560203

ii) Female

2011

Nos

1394164

(B)

Rural Population

2011

Nos

2387311

3.

Agriculture

A.

Land utilization

i) Total Area

2009-10

Hectare

187967.5

ii) Forest cover

-do-

"

-

iii) Non-Agriculture Land

-do-

"

41.32

v) cultivable Barren land

-do-

"

3135.76

4.

Forest

(i) Forest

2009-10

Ha.

-
Is Begusarai a developed industrial city?
Large Scale Industries / Public Sector undertakings
OIL REFINERY-
Barauni refinery is one of the country's prime oil refineries at Barauni in Bihar state.
The refinery is managed and controlled by Indian Oil Corporation Ltd. (IOC). It was built in partnership with the Soviet Union at cost of Rs.49.40 crores and became functional in July 1964.
The Refinery has gone a long way over the years, starting from a crude processing capacity of 1.0 MMTPA (AVU-I) of sweet crude from Assam oil fields. It has steadily extended its capacity to 3.0 MMTPA with AVU-II and AU-III. Further, with the revamp of AVU-I & II in 1990 and AU-III in 2000, crude processing potential was increased to 4.2 MMTPA till 2000 and then to current level of 6.0 MMTPA in 2002 enabling the processing of high sulphur crudes through Barauni Expansion Project (BXP). Residue Fluidized Catalytic Cracker Unit (RFCCU), Diesel Hydro Treating Unit (DHDT), Sulphur Recovery Unit (SRU), Amine Re-generation Unit (ARU) and Hydrogen Generation Unit (HGU) are some of the major units.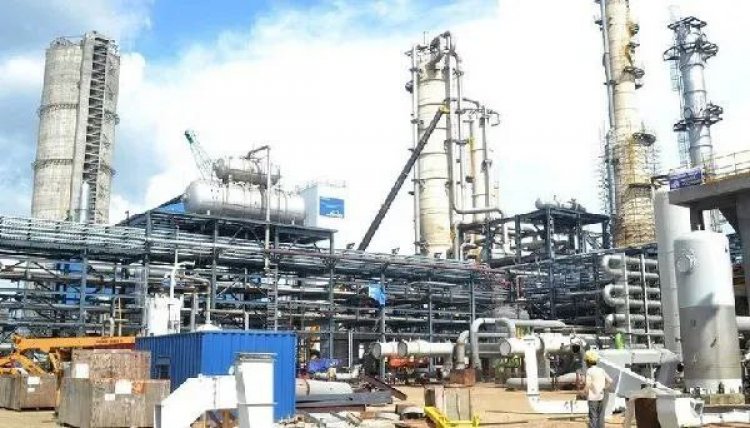 Further following units were added to meet the energy specifications.
Catalytic Reforming Unit (CRU) was set up in 1997 to produce unleaded gasoline.
Diesel Hydro- treater Unit (DHDT) was put-up in 2002 for supplying BS-II grade diesel. Third reactor was custom-built in May 2009 to meet BS-III diesel specification. Also, FCC Gasoline De-sulphurisation (FCC GDS), Isomerisation Unit, Naphtha Hydro treater, Hydrogen unit was commissioned in 2010 along with revamp of existing units to meet BS-III MS specifications.
To produce BS-IV and BS VI compliant MS and HSD, Diesel Hydro treating Unit (DHDT), FCC Gasoline De-Sulphurisation Unit (FCCGDS) and Catalytic Cracking Reforming Unit (CCRU) was implemented. The Project was executed in two phases. Phase-I was completed in Aug'17 to meet BS-IV excellence while Phase-II was commissioned to meet BS-VI class.
BARAUNI THERMAL POWER STATION: -
The Barauni Thermal Station was recognized with the technical help of Yugoslavia and Poland, while the USA helped money the project. The establishment stone of the Barauni station was laid by late Dr. Krishna Singh, Chief Minister of Bihar on January 26, 1960.
Unit III and II, supplied by a Yugoslavian group on a turnkey basis, was commissioned in 1963 while Unit I was commissioned by the end of 1966. All three units were of 15MW. Te total capital deal was Rs. 6.7 crore. Unit III was shut down in 1983 after 1,13,013 hours and 39 minutes of process and Unit I and II was shut down in 1985 after process of 64,658 hours and 52 minutes, and 94,752 hours and 54 minutes respectively.
Two more units (Unit IV and V) of 50MW each were commissioned in 1969 and 1971 respectively. Major equipments of these units were supplied from Poland. Total capital investment in construction of both the units ran to 20.69 crore. Both the units were shut down in 1995 after a process of 1,07,399 hours and 21 minutes, and 76,150 hours and 49 minutes respectively.
To meet the rising order and rapid growth of industry in the region, further extension of the power station was contemplated by adding two units of 110 MW each. The foundation stone for which was laid in 1976 by the Chief Minister of Bihar, Dr. Jagannath Mishra. Unit VI was commissioned in 1983 and Unit VII in 1985. After operation of about 26 years, both units are under R&M and COD of Unit VII is expected soon.
On the direction of Ministry of Power, Government of India, efforts were made to explore the possibility of setting up two units of 250MW each to replace the out-of-date units. Finally, ash dyke area of the existing units has been selected for Unit VIII and IX. The civil installation of two units was taken up in January.2012. BHEL is the main supplier of equipment and materials and EPC contractor for erection and commissioning works. The commissioning of both the units is expected by March, 2017.
BARAUNI DAIRY: -
Deshratna Dr. Rajendra Prasad Dugdh Utpadak Sahkari Sangh Ltd. Is the largest milk union in the eastern part of India – an industrially deprived region. On 6th May 1992 the D-day when Barauni Dairy was handed over by COMFED (Bihar State Co-operative Milk Federation Ltd.) to the management of Barauni Dugdh Utpadak Sahkari Sangh Ltd (former name).
The present operational area of milk union is Begusarai, Khagaria, Lakhisarai and Part of Patna District. Today there are 2 lakh (approx.) members of 2200 village dairy co-operative societies offering milk to the union. The collection of milk in dairy is presently around 5 lac KG/day. If the price of milk is calculated at just Rs. 30000 per ton something like Rs. 1.5 crore is flowing back into the rural financial system to directly benefit the poorest of the province daily who were previous tend to journey to other states in search of their livelihood.
. 4. HINDUSTAN FERTILIZER LIMITED-BARAUNI: -
Location
The accessible Barauni Fertilizer unit of Hindustan Fertilizer Corporation Ltd. (HFCL) is situated in the Begusarai district of Bihar. Broad gauge Railway Station (Barauni) is at a distance of 0.8 km from the plant site.
The Barauni Refinery of IOCL lies neighboring to the fertilizer plant. The plant is well connected by rail and road. National Highways No. 31 passes close at hand. The nearest airport is at Patna, about 100 km from Barauni.
Present Status of project revival
After configuration of HURL, all studies, clearance, scrap removal work and pre-project activities had been taken up and completed.
The award of main plant LSTK contract has been issued in May 2018 and project is progressing as per set timelines. The project Mechanical completion and COD is expected shortly.
HURL is getting full support of all its stakeholders including the Central Government, State Government, Local bodies etc., in taking forward the project as per the set time-lines by the Government of India.
In a momentous boost to growth of infrastructure, connectivity, energy security and health care services in Bihar, Hon'ble Prime Minister Shri Narendra Modi inaugurated and dedicated to the nation a bouquet of projects pertaining to development of Bihar at a public function at Ulao Airport, Begusarai on 17th February 2019.
During the purpose, Hon'ble Prime Minister laid the establishment stone for Hindustan Urvarak & Rasayan Ltd.'s Ammonia-Urea Fertilizer compound at Barauni in the charisma of Hon'ble Governor of Bihar, Shri Laljee Tandon, and Chief Minister of Bihar, Shri Nitish Kumar, and Deputy Chief Minister of Bihar, Shri Sushil Modi, Union Minister of Food and Consumer Affairs, Shri Ramvilas Paswan along with other dignitaries. Addressing the people on this historical occasion, the Hon'ble Prime Minister said that the revived fertilizer ammonia urea unit will be gas based which shall provide thrust to farmers in the region and will fuel the progress of the state of Bihar and eastern India.
Apart from these projects there are various projects which are under construction in Begusarai-
Six Lane Bridge over Ganga River Connecting Begusarai and Patna
Extension of Road lane's Connecting Begusarai to Khagaria.